Why You Should Hire a Recruiting Agency in Southern California
A recruiting agency in Southern California is a powerful way to find the best candidates for your open position. Recruitment agencies are outside firms that will do all of the leg work and vet qualified candidates for a company. A recruiting agency works differently than an employment agency. The latter supplies talent, including temps or contractors, to various companies who use their services.
If you're thinking of hiring a recruiting agency in Southern California, learn more about how the process can benefit for your company.
Why Do Companies Use Recruiting Agencies?
Small and large companies alike use recruitment agencies to save time and find the best candidates possible. Posting and sorting through resumes can take hours of meticulous consideration to come up with viable candidates. Research shows that, on average, each corporate job offer attracts over 250 resumes!
Recruitment agencies in Southern California are also skilled at crafting winning job descriptions and strategize how to find qualified candidates. However, it's not just engaging copywriting. A recruiter should take a close look at the company, culture, and role to present a clear picture of the company's expectations and benefits.
Once candidates are narrowed down, a recruitment agency can also do preliminary interviews over the phone and request more information. Once they've determined the best candidates for the position, a recruiter will offer the company feedback on the candidates' final round. The goal is to hand over highly qualified candidates that the company interviews to fill the role.
Why You Shouldn't Bring Recruiting In-House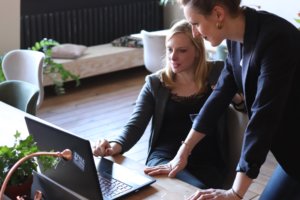 Bringing recruitment in-house is not an effective strategy to find your ideal candidate. Unless your HR team has specific recruitment experience, they may not have the skillset to identify and vet a large pool of candidates. It's usually not a productive use of time to pull a team out of their zone of genius to work on recruitment. 
Companies should focus on why they hired their teams to begin with. If it's to creatively market the business, focus on sales, or develop operational processes, it's a waste of the team's talents to shift to recruitment. The result could mean diminished workflow, lack of focus, and a candidate that isn't a good fit for the business.
Are Recruiting Agencies Expensive?
Candidates do not pay a fee for using recruitment agencies to find work. Instead, the company typically pays a recruitment agency a portion of the new employee's salary or a fixed fee. The process can get expensive quickly if you're looking at executive salaries. However, working with a company like The Works Consulting charges an hourly rate for time spent on the search. We simplify the job search and speed up their process so you can focus on core human resources functions.
What are the Cost Benefits of Using a Recruiting Agency in Southern California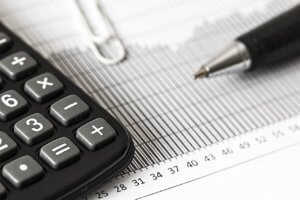 Working with a seasoned recruiter doesn't need to be expensive. However, the cost of not using an agency can add up. Research shows that each vacancy costs the average company $500 every day. And 73% of candidates are passive job seekers and are open to offers but not ready to make the leap and start job hunting. Instead of scrambling to find these hidden, experienced candidates, a recruiting agency in Southern California can help find qualified candidates who aren't actively seeking a new job.
Ready to hire a recruiting agency in Southern California with a foundation in human resources? Find out how The Works Consulting can help with:
Identifying the success factors of the position
Developing a hiring process for consistent evaluation of candidates
Developing job descriptions
Determining the best strategies for locating qualified candidates
Creating an innovative approach to advertising
Receiving and reviewing resumes
Conducting phone and in-person interviews
Providing detailed feedback on each candidate
 Get in touch with Anne Laguzza and the team at The Works Consulting to discuss your hiring needs.