Why Work with a Recruiting Agency Long Beach?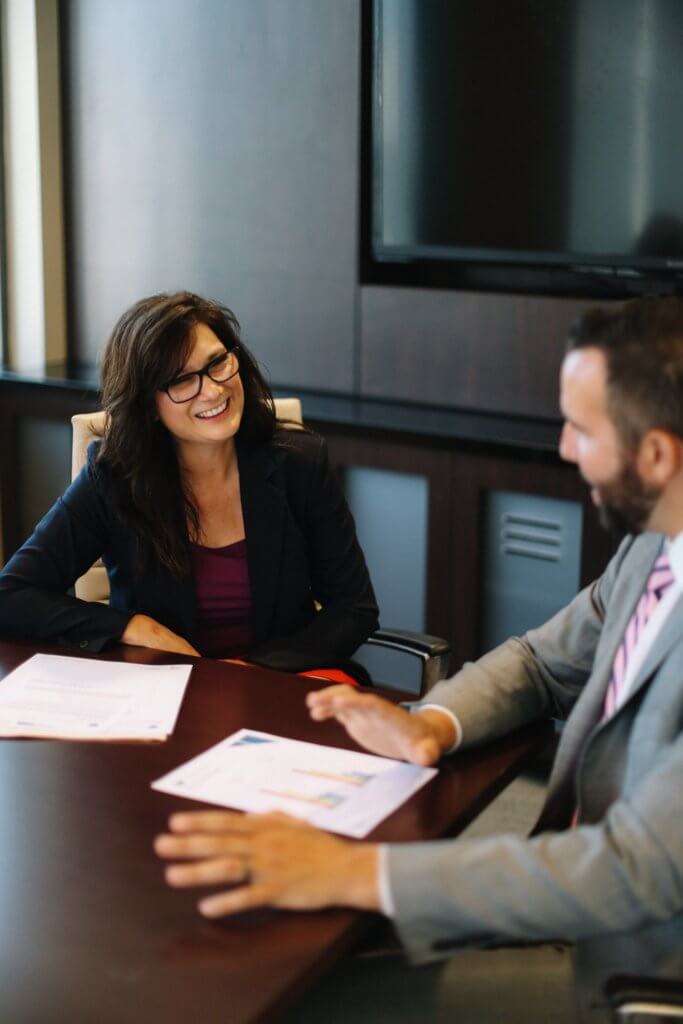 Hiring a recruiting agency Long Beach can radically transform your business by finding the best candidates for your team.
Choosing the right talent from the start ultimately reduces turnover, lowers costs of hiring new employees, and keeps your team more productive. If you're thinking about hiring an outside recruitment agency, here's what to do next. 
Provide Recruitment Support
It's increasingly common for businesses to use outside agencies instead of housing an internal recruitment or human resources team. Whether your company is a startup or wants to stay lean, a recruitment agency brings its expertise to your business for faster and more efficient solutions.
Craft Job Descriptions that Convert
Creating a job description that converts requires a balance of valuable information and tone. A long list of every possible responsibility the candidate will ever have is a turn-off. However, keeping things vague will also prevent valuable talent from applying. The tone of your job posting also matters. Research shows that if your job posting doesn't match your culture, applicants are 2 to 4x less likely to apply.
Identify Hard to Find Talent
Sometimes the best candidates are passively open for job opportunities. They're not necessarily searching for a new job but are open to the idea and willing to entertain possibilities. A recruitment agency nurtures valuable leads and taps into their expansive network to find the best person for the role. 
Onboard New Candidates
Businesses often fall into the habit of letting their new hires figure out the position or ask around to colleagues for help. This situation is also common in startups where new jobs are created regularly. A flawed onboarding process can increase your churn rate and cost your company thousands in re-hiring and re-training new employees.
Proper onboarding often takes months of getting your new team members up and running. If your team doesn't have the capacity to onboard new hires, you need a recruitment agency Long Beach that can handle the responsibility for you. 
Coach Hiring Managers
The Works Consulting is more than just a recruitment agency. We also offering performance coaching centered around the belief that the best results are achieved when key leaders are involved in ongoing professional development. We help your company leaders implement new strategies to promote growth and company culture. 
Interview & Offer Candidate Feedback
It takes hours to sift through resumes, cover letters, and determine the best candidates possible for a role. The Works Consulting can narrow down the results, do screening interviews, and offer feedback. By the time you're ready to interview, you're sitting down to the best pool of talent that's ready to step into the position.
Replace the Need for In-House Recruitment & HR
Once the recruitment process is complete, your company needs a smooth transition into the world of HR responsibilities. You need to consider the most competitive benefits, stay legally compliant, offer ongoing training, develop employee handbooks, and deal with employee issues. Without a focus on employee retention and culture, the growth of your business will lag.
The Works Consulting can serve as your HR department to free up your business' time, resources, and talent. Let your team stay in their zone of genius while we remain in ours.
Why Work with The Works Consulting
With over 20 years of experience, our President tracks emerging trends to ensure you're on the cutting-edge of resources advancements. We're a small firm committed to excellence that focuses on the success of your business. Unlike other agencies, we integrate human resources functions, leadership development training, and performance coaching to create successful systems for your business.
Ready to hire your next team member? Contact The Works Consulting today to discuss your next recruitment project.