Our Winter 2022 Program is Sold Out!
mentoHRship is back by popular demand for a six-week program starting February 11, 2022. We're only accepting eight participants, so apply today! 
This is your opportunity to build upon the foundation of your career and learn the skills to ensure that you're on the trajectory for success.
mentoHRship Winter 2022
Dates: Fridays, starting February 11 (2/11, 2/18, 2/25, 3/4, 3/11, 3/18)
Time: 8:00 a.m. to 9:15 a.m.
Location: Online
Cost: $725
Who is mentoHRship for?
One-person HR departments

New HR professionals
What is mentoHRship? This virtual program is a unique combination of six small group coaching sessions and one-on-one private coaching with human resources (HR) and leadership expert, Anne Laguzza. 
Together, you'll tackle some of the biggest challenges that HR professionals face today and learn how to navigate them from the best.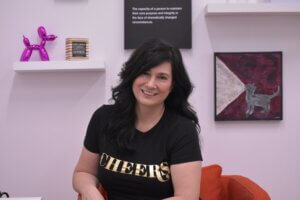 With mentoHRship, you'll be getting:
Proven guidance that will help you elevate your role as an HR professional

Practical applications that you can immediately apply in your work environment

Interaction with other dedicated HR professionals within a small class setting

An open forum to share challenges and obtain support to help you grow

A monthly "hot seat" to work through your specific challenges with the group

Weekly Q&As with Anne

BONUS – two private, 30-minute coaching sessions with Anne
Session topics include:
February 11 – So you want to be in HR?
February 18 – Developing your HR brand
February 25 – How HR supports the business
March 4 – How to best build a productive relationship with your supervisor
March 11 – How to brag without bragging
March 18 – Say yes to everything!
Why? As an HR professional, you can often feel like you're on your own in your organization. You may be operating with a small or one-person team, and you may even feel like your role is not taken seriously when compared to other aspects of the business. You're likely craving a community – other people in your field who can empathize with your challenges and share how they've tackled them in their own work settings.
Perhaps you know deep down that you could bring so much more to your company. Maybe your confidence level isn't where you would like it to be. You might know there's a change you could make, but you're not sure where to start. This is where mentoHRship comes in.
Anne Laguzza, CEO of The Works Consulting, has walked in your shoes. She has a passion for mentoring new HR professionals and HR departments because she started her career in these exact situations. She knows the difference that good coaching and support can make toward elevating HR pros to be some of the most valuable members of their organizations.
That's why she's willing to offer much of the same information and guidance you'd receive during her private coaching sessions at a fraction of the cost in this small group setting. The driving force behind mentoHRship is Anne's commitment to elevating the field of HR by providing professionals with affordable access to expert insights and a supportive community.
mentoHRship isn't about compliance. It's about becoming an integral part of your organization and taking a seat at the leadership table. mentoHRship will not only give you the skills you need to get there, but it will help you learn what to do once you are.
Fill out the form below to apply for the next program! If you're selected, you'll receive a welcome email with all of the details.