Why You Should Take a Free DISC Assessment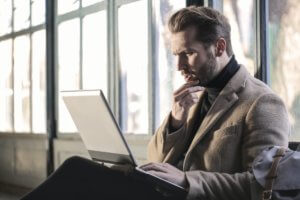 Do you ever wonder what drives you to succeed or pause and doubt yourself?
In order to realize success in life, work, and relationships, it's essential to form a sense of self and a deep understanding of who you are, what motivates you, how you communicate, and how you take action. It's also not uncommon to assume you're adept in one area like problem-solving, but in reality, discover it's not your zone of genius.
There are plenty of tests and assessments that can help clarify your behaviors in your personal and professional life. However, a TTI Success Insights assessment is research-based and validated to measure five behavioral dimensions using the DISC theory.
What is a DISC Assessment?
DISC was founded by American psychologist William Moulton Martson to measure areas of dominance, influence, steadiness, and compliance. DISC is key to helping understand behavior and the ability to interact effectively with different personalities. DISC can also offer insights on how you respond to:
Problems and conflicts
Influencing others
Pace of environment
Rules and procedures
You can take a free DISC assessment with The Works Consulting to uncover more about your leadership style, or ask your entire team to join.
What Does DISC Mean?
Keep in mind that DISC is not about measuring your personality traits, but your behaviors. The DISC acronym represents different natural behaviors, including:
D – typically more confident and are results-driven with a focus on the bottom-line
I – usually relationship-focused and are adept at persuading others
S – expect dependability, sincerity, and cooperation from S personalities
C – places an emphasis on quality, accuracy, expertise, and competency
Each DISC behavior types can work together to heighten productivity and competency. The goal of DISC is to use the insights to make adjustments in how we engage with one another while respecting each other's strengths.
If You Take a Free DISC Assessment, Will It Be Accurate?
DISC assessments are traditionally reliable but can change as you develop skills or your life changes.  For example, moving across the country to take a new position with a totally different work culture could impact your natural behaviors. Even if you've already taken a DISC assessment in the past, you should re-take one again every few years or after a significant change in your life or career.
Compare and contrast past assessments to study what has changed and what remains the same. Once you have a clearer understanding of your behaviors, focus on evolving your communication and collaboration style to make the most out of your DISC assessment.
How a DISC Assessment Benefits Leaders
Remember it's not necessarily the technical skills that skyrocket employees to success, it's the soft or intangible skills. Leadership, persuasion, and getting along with others are what complements your technical knowledge and makes you stand-out. Those skills can also signal bottom-line indicators of employee job performance and competency.
A DISC complements your skills by offering insights into your leadership style and abilities, as well as those of your team members. DISC provides profound insights to serve as a powerful tool that helps improve communication and build productive teams. After all, leaders are naturally more effective when they understand and can respond to their entire team's unique working styles.
How a DISC Assessment Helps Your Team
DISC assessments only take around 10-minutes to complete and offer immediate insights. Your team can rapidly digest and strategize how to use the assessment to their roles as desired. At its core, DISC helps your entire team better understand themselves and each other. With greater understanding, the team now has a common language to reduce conflict and heighten productivity.
How to Take a Free Disc Assessment?
A DISC assessment offers immediate insights but can only impact change if you apply the knowledge to make effective changes. When you're ready to take a free disc assessment, The Works Consulting can help transform your team and leadership skills. Learn more about your DISC behaviors and your team's dynamic by taking a free DISC assessment here.